Events for inclusive discussions
​Workshop #3
Innovative Development Tools
Jun. 2020
online webinar
More information
About
Workshop #3 webinar sessions will focus on the actions that support quality outreach in the formal urban development processes. It will analyze the tools that aim to improve the spatial quality through such practices as quality chambers, land value capture, and which engage most directly with formal regulatory processes, financial needs, financial instruments, and innovative financing tools.
9th June, 10-12am (CEST)
Financial incentives for architecture competitions
How to set up architecture competition schemes and how do they contribute to higher-quality living environment ?
• EUROPAN (EU)
Didier Rebois – General secretary of Europan, Architect and Urbanist
• National subsidies for setting up architecture competitions (CZ) (presentation)
Josef Morkus – Senior Ministerial Counsellor, Head of Conception a Methodical Unit, Ministry of Regional Development
• Concept tendering procedures (DE) (presentation)
Robert Temel – Architecture and Urban planning researcher, Spokesman of Plattform Baukulturpolitik, Member of the Beirat für Baukultur in the Austrian Federal Chancellery, Co-founder and chairman of the supervisory board of WoGen Wohnprojekte-Genossenschaft e.Gen
With the expert interventions of:
• Fuensanta Nieto – co-founder and partner of Nieto Sobejano architects
• Leo van Broeck – Vlaams Bouwmeester, Architect at Bogdan & Van Broeck
• Georg Pendl – President of Architects' Council of Europe, Architect at Pendl Architects
16th June, 10-12am (CEST)
Innovative urban development strategies
How to manage public and private interests and assure positive long-term results?
• Emerging tools and strategies for public-private collaboration (presentation)
Michael Mehaffy – KTH Royal Institute for Technology Stockholm

• Stadmakers Fonds, Club Rhijnhuizen (NL) (presentation)
Hans Karssenberg – founding partner of STIPO, public developer, placemaker, advisor and trainer, co-initiator of The City at Eye Level
• Belval developments (LU)
Vincent Delwiche – General Manager at Agora s.à r.l. & Cie
• Samoa île de Nantes (FR) (presentation)
Marika Frenette – Founder of Wigwam Consulting and Engineering

With the expert interventions of:
• Tony Mulhall – Associate director of RICS
• Marlena Happach – Warsaw city architect
• Giovanni Ferrero – City of Torino, Co-City project

23rd June, 10-12am (CEST)
Tools for supervising the place quality across different contexts
Can independent design review methods and support schemes unlock the negotiations on the quality of urban design?
• Q-teams (NL) (presentation)
Sandra van Assen & José van Campen – Researchers and Urban planners at TU Delft
• Design advisory boards in Austria (AU) (presentation)
Daniel Fügenschuh – Architect, Director of Austrian Chamber of Architects
• Design for London (UK) (presentation)
Esther Kurland – Director of Urban Design London
With the expert interventions of:
• Gvido Princis – Riga City Architect
Event details
Location
online webinar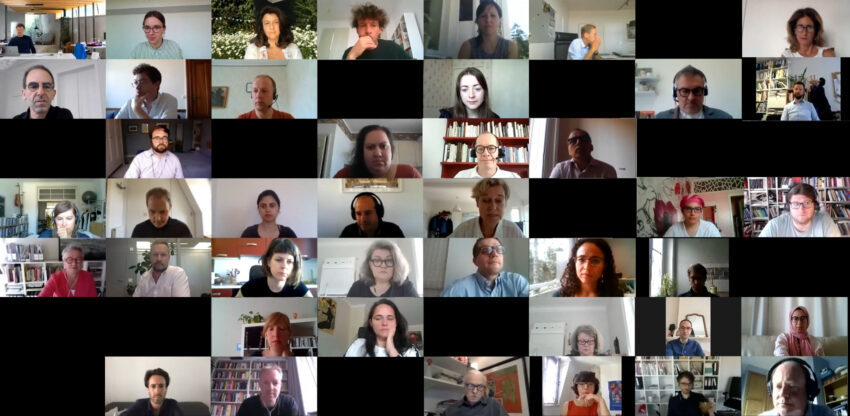 Reports
Workshop #3 report
.pdf