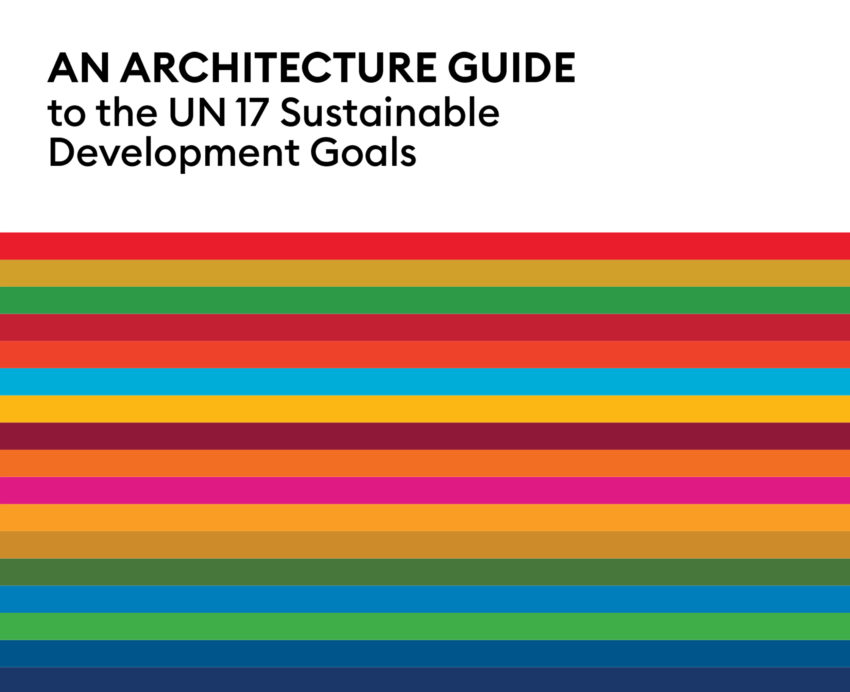 Architecture Guide to the 17 UN SDGs
Translating the SDGs into practical methods
What
A guide that illustrates, for each of the 17 UN Sustainable Development Goals (SDGs), possible methods and inspirational references on how to address each identified challenge. The aim is to make tangible how the built environment interacts with the SDGs, and to inspire architects and stakeholders involved in the built environment to engage with the challenges.
Who
The guide was created, in collaboration, by the Institute of Architecture and Technology at the Royal Danish Academy of Fine Arts (KADK – Schools of Architecture, Design and Conservation), the Danish Association of Architects and the UIA Commission on the UN Sustainable Development Goals.
How
The guide is structured by SDGs, with each briefly explained and then related to the implications each poses to the built environment. Two or three entries of realized architectural or urban projects are presented for each goal, with each identifying the specific challenge and the particular, site-specific solutions that were employed. These are meant to highlight, in specific terms, how the approach related to the relevant SDG.
Why
Among other similar practice guides, this example is unique in that it creates a direct connection between an abstract charter at the transnational, global level, and specific, down-to-earth, local practices. By displaying and highlighting possible methods for directly translating the SDGs into buildings and urban spaces, and by including several Danish projects, the guide becomes highly palpable for Danish practitioners specifically; new editions are also planned for other remits, with more non-Danish cases.
Resources
Links
kadk.dk/sites/default/fil...
iwamura-atelier.com/wpat/...