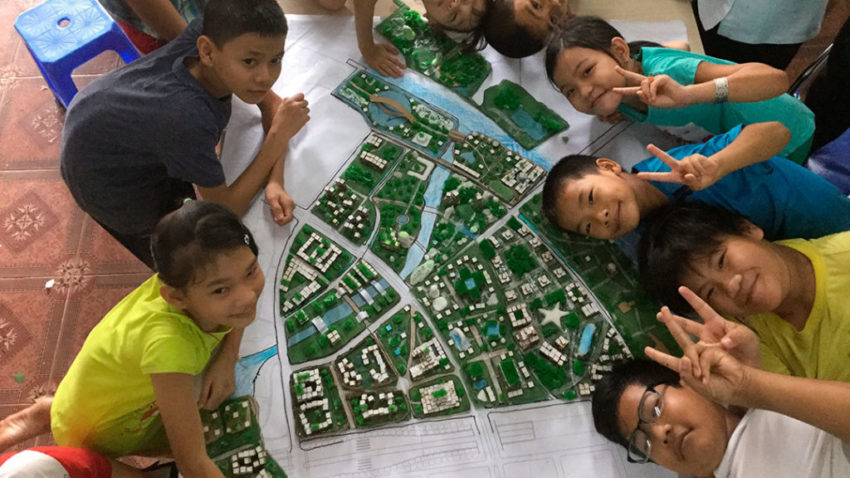 Arkki
School of Architecture for Children and Youth
What
Arkki is a Finnish non-profit that offers educational courses in architecture and design for students of ages 4 to 19. They organise regular as well as seasonal courses alongside large events/workshops, produce educational material, provide training for teachers and educators, and collaborate with schools and art institutions. Their work is less about architecture itself, but rather more about developing capabilities to observe, evaluate, and reimagine the built environment.
Who
Arkki is a non-profit founded by three architects in Finland in 1993. The organization accepts financial aid, donations and bequeathments/legacies, and carries out fundraisers. Via its global arm, Arkki International, it has established local branches in cities in Greece, Cyprus, the Czech Republic and Vietnam.
How
Arkki utilizes a range of methods, but emphasises 3D working models and 1:1 scale structures. Their philosophy is that learning occurs through play and planned work on projects; hence, their teaching method revolves around allowing the students to discover and learn on their own through active, personally guided and three-dimensional building. Different programmes are designed for child & parent groups (4-6 years), basic education (7-14 years) and advanced studies (14-19 years), each with age-appropriate projects, engaging the students' imagination while introducing them to basic spatial concepts such as space, light, materials and structures.
Arkki's programme has been approved by the Finnish Ministry of Education and Culture as a creative extracurricular education programme. The organisation has put significant effort into building partnerships and cooperation models both locally (with schools, nurseries, and art institutes) as well as nationally (representation in education-related committees, cooperation with museums, city councils and the building industry) and internationally.
Why
A slightly different example of informational tools yet ones that certainly contribute a great deal to the development of a wider 'design culture.' Arkki's courses, and particularly their events, have a community reach beyond just children and display great potential in getting people more engaged with their (urban) environment. Their work, alongside its endorsement by the Finnish government, is an active investment in basic architectural/urban education, as well as a representing creative method for bringing the built environment in focus for whole communities.
Arkki is also, via its international arm, a 'brand' that links different places together via a common pedagogical concept, one that uses design thought as a stepping stone to the development of problem-solving, creativity, communication and collaborative skills—all while putting the next generation into a much better position to participate in and influence the construction of our future environments.
Resources
Links
arkki.net/en/
arkkiinternational.com/

Expert Paper