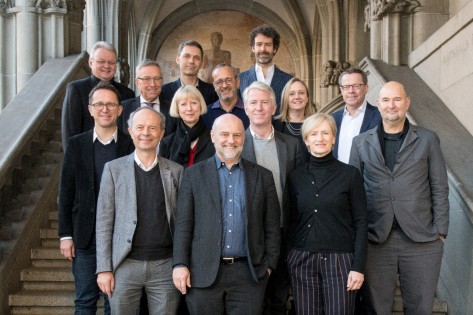 Baukollegium Zurich
Independent design advisory board
What
The Zurich Baukollegium is an independent design advisory board that provides spatial design advice to the Zurich City Council. This design advisory board assists the city council in evaluating the design quality of projects by offering recommendations via a peer review system. In this way, the board helps optimise design outcomes through planning and construction regulatory processes.
Who
The design advisory board is composed of members of the City Council of Zurich and external experts from the fields of architecture, spatial planning and urban development.
How
The Design Advisory Board of Zurich advises the city council and the building permit authority on matters of urban planning and architecture. In practical terms, the advisory board helps guide individual development projects that have a significant impact on the cityscape by providing an expert opinion regarding overall design quality, including issues of functionality, visual appearance, mass, scale, and integration with neighbouring buildings and the urban context. The composition and tasks of the advisory board are regulated by the building regulations of Zurich, whose function is further detailed in a city ordinance. The advisory board is composed of external experts and members of the administration, which are elected by the city council every four years.
Why
The Design Advisory Board of Zurich assists the city administration by providing independent design advice on construction and planning projects that complement those obtained through formal design review functions of the Municipality of Zurich. In doing so, the board adds further capacity to the statutory planning system and supports the urban development department in reviewing the design quality of development projects whilst also influencing subsequent negotiations and drafting reports on formal applications.
Resources
Links
Expert Paper