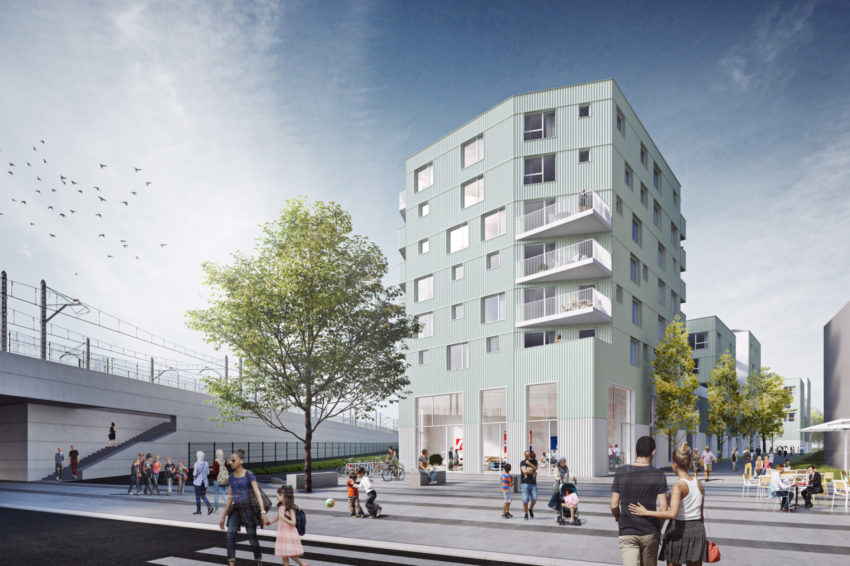 Be.exemplary Programme
Subsidies for exemplar architecture projects
What
The Exemplary Buildings programme (Be.exemplary) consists of an open call for projects that will receive subsidies and support aimed to stimulate and reward exemplary construction and renovation projects in terms of sustainable urban development. The exemplary nature of the projects is evaluated by a panel of experts and publicized on a specific website, which offers a small library of case studies of successful examples of unbuilt projects.
Who
The organisation of the programme has been entrusted to Bruxelles Urbanisme et Patrimoine, in collaboration with ASBL Homegrade, Bruxelles Environnement and the Bouwmeester (BMA).
How
The 'Be.exemplary' call for exemplary projects is open to all building owners who wish to build or renovate in Brussels. The programme aims to promote exemplary projects that add value to the urban space by responding to regional issues centred around four crosscutting challenges: promoting quality architecture and urban planning, encouraging social projects, meeting environmental challenges, and projects involving the circular economy. To be eligible, the projects have to be located in the jurisdiction of the Brussels-Capital Region and its construction must have not started yet. A jury assesses the exemplary and innovative nature of the projects, with this jury comprising a representative of the three partners, four external experts and two observers representing the relevant Ministers. The 2017 edition was aimed at individuals and private companies as well as public authorities, where seven projects benefit from a regional subsidy of €100 / m² for an overall budget envelope of €2.2 million, with the amount per project capped at €500,000 per project. In 2019, the subsidies ranged from €150 / m² to €250 / m², with a maximum of €325,000 per public project and €475,000 per private project.
Why
The Exemplary Buildings programme stimulates and promotes the emergence of projects responding to the challenge of sustainable urban development in the Brussels-Capital Region (RBC) and rewards proposals that synthesize and demonstrate that it is possible to achieve good quality design with excellent energy and environmental performance within a reasonable budget.
Resources
Links