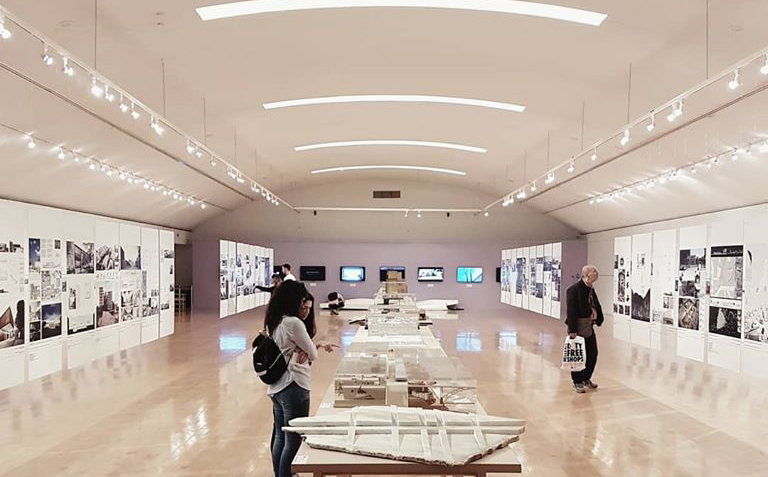 Biennale of Young Greek Architects
Focus on contemporary architecture
What
A biennial event, including a main exhibition alongside supporting publications and events, showcasing the best examples of architectural and urban projects by Greek architects under the age of 45. The Biennale first started in 1995 and in 2018 held its 9th edition.
Who
The Biennale is organised by the Hellenic Institute of Architecture, an independent non-profit organisation funded by member contributions, a small amount of governmental and European funds, as well as corporate sponsorships and donations from individuals or private foundations.
How
The Biennale is open for submissions of either completed projects or proposals in response to actual commissions (i.e. not speculative or academic work), created by architects registered in Greece. A committee for the final selection to the main exhibition reviews the submissions. The Institute of Architecture also organises a series of parallel events such as public talks and debates.
Why
When it comes to spatial planning and all issues relating to urban development and design, Greece operates under a highly centralized, and highly formal, bureaucratic framework. Efforts to introduce informal dimensions and to open up discussions focused around the built environment that engage communities beyond the relevant professions are rare, and almost never scaled up beyond limited grassroots initiatives. The Biennale, with its longevity, is an example of one of the simpler, and perhaps more conventional, steps that can begin introducing informal tools into a context that is traditionally not conducive to such initiatives.
Resources
Links
heliarch.gr/events/117
theculturetrip.com/europe...