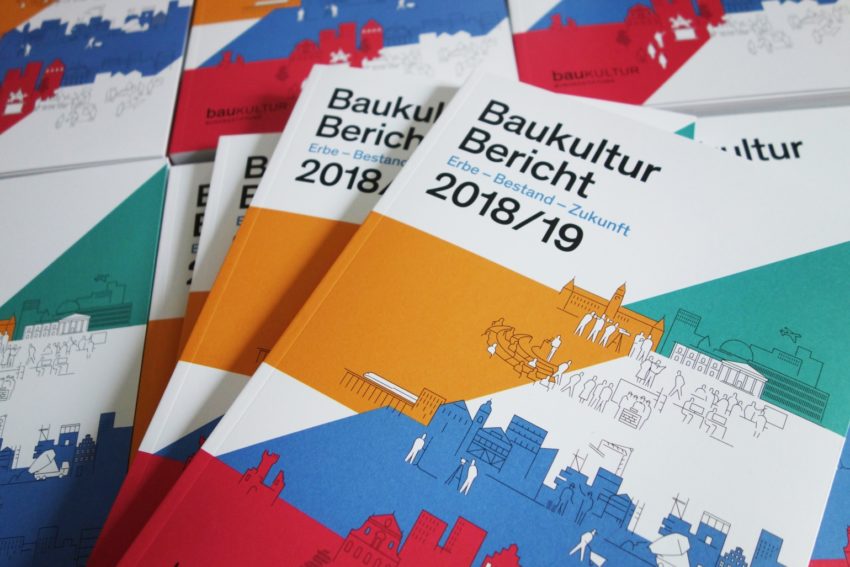 Biennial Baukultur Reports
Communicating high-quality planning practices
What
The Baukultur Reports are official status reports on planning and construction in Germany and focus on a specific topic every two years. Beginning in 2014 these topics range from cities, rural areas, built environment heritage to the Baukultur Report 2020/21 "Public Spaces" – each leading into a set of recommendations for action for practitioners and policy-makers. The report is based on the participation of more than 1000 people in various formats like a series of open Baukultur workshops with citizens and creators of built environments of various disciplines alike, invited expert discussions or commissioned surveys and studies and is eventually submitted to the Federal Cabinet and the Federal Parliament for deliberation.
Who
The Baukultur Reports are coordinated and published by the German Federal Foundation of Baukultur. It was founded at the behest of private built environment professionals in 2007, who sought to give high-quality in planning and urban design a voice on the political level and promote discussion amongst building professionals of various disciplines. Today it is partially funded by a association of friends with more than 1300 members and the Federal Ministry of the Interior.
How
The preparation of the biennial Baukultur Report is a complex process involving a series of activities, such as workshops, thematic focus groups, advisory committees, working meetings with associations, professional chambers, foundations, and numerous individual talks/lectures. In addition, the Federal Foundation of Baukultur undertakes topical surveys among the population, municipalities and professional associations and chambers, which form the basis of the report with updated data. This process culminates in the drafting of a report with specific sets of recommendations for action for all actors involved in planning and construction, which is then submitted to the Federal Cabinet for deliberation. Subsequently, the Foundation promotes a Baukultur convention for public presentations and debate before submitting the report to the Federal Parliament. Finally, the biennial Baukultur Report is widely communicated to professional audiences (e.g. planners, real estate and housing industry, etc.) and the general public, as well as being disseminated in relevant events and distributed to the municipalities themselves.
Why
Shaping and initiating public and professional discourse towards the goal of higher quality in the built environment is the core mission of the Baukultur Foundation. Accordingly, the Baukultur Report follows an inter-multidisciplinary approach involving various experts and stakeholders across the country. It is comprehensive in its coverage and innovative in its scope and reach. In addition, the preparation of the Reports includes several workshops and meetings with a wide range of institutions, leading to the participation of different parties, thus promoting a learning process among a wide variety of development actors. Communicating high-quality examples and good planning practices from all over Germany plays a key role in the makeup of the reports.
Resources
Links
Expert Paper