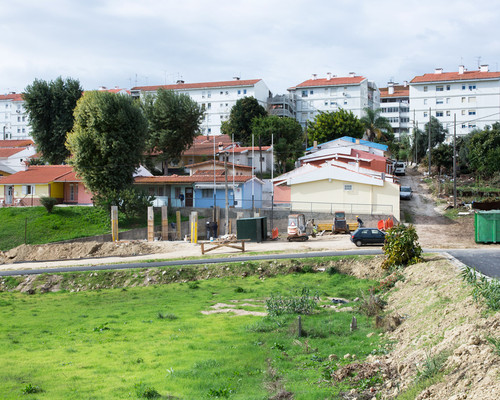 BIP/ZIP Programme
Promoting partnerships in sensitive urban areas
What
The BIP/ZIP programme supports small-scale, community-driven projects in deprived neighbourhoods, allowing bottom-up experimentation in the form of co-governance models, design solutions and cultural initiatives, to name only a few. BIP/ZIP officially started in 2011 and remains active today.
Who
The BIP/ZIP programme is managed by the City Council of Lisbon.
How
The BIP/ZIP programme first appeared in the objectives of the Local Housing Programme (PLH), approved by the city in late 2009. Since 2011, the programme has aimed at implementing small, local interventions that promote the emergence of activities in neighbourhoods and in Priority Intervention Zones able to "make viable responses to social and urban emergencies" as a "challenge to the well-being of the whole community." This programme is highly open in terms of partnerships and themes, among which several stand out: the promotion of citizenship, skills and entrepreneurship, prevention and inclusion, rehabilitation and redevelopment areas, and the improvement of life in neighbourhoods. Its philosophy is based on the establishment of local partnerships, together with the parish and local associations, communities and non-governmental organizations, contributing to the strengthening of social and territorial cohesion in the city. The programme's primary goal is the promotion of active citizenship that will strengthen the integration of these territories in the city (see CRESPO et al, 2016).
Why
BIP/ZIP has a strong participatory dimension, including participatory budgeting. It has successfully established links between different scales: city-wide strategic development and local, small-scale projects.
RELATED HORIZON 2020 PROJECTS
• The area of Marquês de Abrantes and the building of Largo Residenciâs, that are included in the project Open Heritage, were reconstructed as part of the BIP/ZIP Programme: https://openheritage.eu/heritage-labs/marques-de-abrantes-portugal/; https://openheritage.eu/wp-content/uploads/2020/01/D2.2_Observatory_Cases_Report.pdf
• Similarly, the ROCK project Rés do Chão focuses on social territorial cohesion, participatory governance, financial and technical support through urban regeneration in the neighbourhood of Marvila: https://www.rockproject.eu/replicators
Resources
Links
bipzip.cm-lisboa.pt/
cooperativecity.org/2017/...