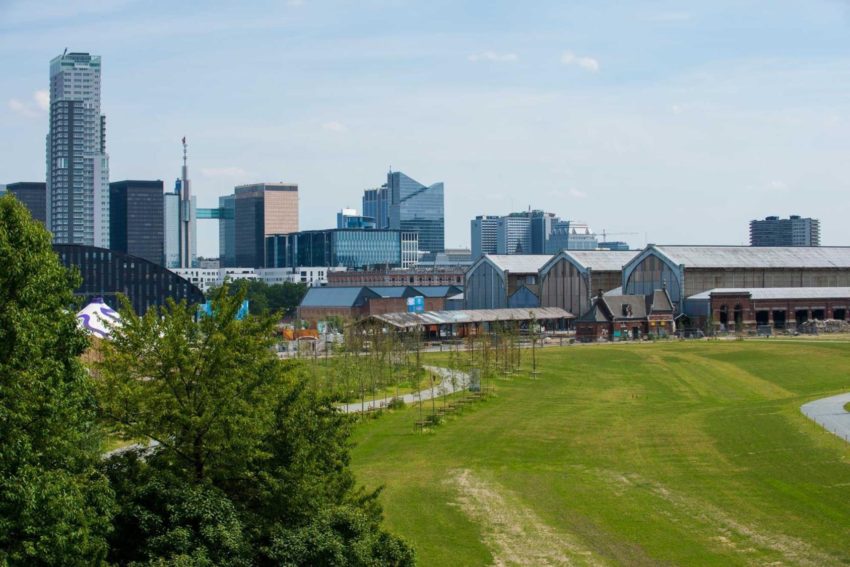 BMA
Brussels Bouwmeester Maître Architecte
What
The mission of the Bouwmeester Maître Architecte – BMA (Chief Architect) and his team is to ensure the quality of urban space, both architecturally and in terms of urban planning and public space design in the Brussels-Capital Region, thus driving forward Brussels' ambitions in urban development. The Chief Architect is an independent position, whereas his team is employed by the region planning authorities. BMA is responsible for assisting, advising and encouraging public and private clients, using a variety of tools that have been developed since the creation of the role in 2009.
Who
BMA is financed by the government but remains an independent body and as such is not tied to any particular political party. This allows BMA to work transversely, breaking silos and working both in and outside of the system. There are currently 15 people working on the BMA team.
How
Four main soft power tools are used in practice: design competitions, 'quality chambers' (design review boards), research by design, and communication.
Over half of the organisation's time is spent on organising and conducting competition processes: a transparent and qualitative manner for selecting projects and project designers. Well-organised thanks to the triple combination of an efficient programme, procedure and jury, these competitions represent one of the best ways to achieve architectural quality. The competition's selection procedures are organised in two phases with a focus on transparency, as all of the jury's reports are published, including even those for the non-winning projects. These competitions are also used for projects shaped by private developers, as a means of convincing them to opt for better-quality projects.
A formal design review aims to increase the quality of the projects being prepared for permit applications. According to the new version of the Brussels Regional Planning Code (CoBAT/BWRO), the BMA delivers a design review on all projects submitted for a permit application exceeding a surface area of 5000 square meters. However, the BMA privileges support upstream of this application, in particular via professional and transparent dialogue during a project meeting or a 'quality chamber,' a form of design review where expert panels review major projects.
As some projects require a preliminary design study, the employed research by design approach supports the definition of the project during the preliminary phases and highlights future possibilities for each particular site, programme or theme. As such, it is an important tool for introducing proactive and creative expertise into the political decision-making on urban policy.
BMA also utilises diverse communication channels to promote and raise awareness about the importance of architecture and urban design quality.
Why
BMA takes the view that architectural quality is not defined purely in terms of aesthetics but also and above all in terms of spatial quality. Spatial quality is the product of multiple factors: integration into the urban fabric, the functionality and user-friendliness of the building or site, the social interaction generated by the project, sustainability, an economical use of resources, and so on. It is also dependent on an efficient preliminary process and the support of its users and the population at-large. Thus, spatial quality promotes community life and leads us to re-examine our social values—this is why a properly conducted discussion leading to a common definition of the spatial quality of a project is so important. BMA's role here is therefore to ensure that this discussion takes place under the right conditions: the discussion must be transparent, well-argued and lasting, so that the definition of spatial quality becomes a value shared by all parties.
Brussels is spatially, socially and administratively complex. It is therefore essential for BMA to build bridges between the various actors involved in urban development, not only at the level of public actors (the administrations, institutional authorities) and private actors (owners, real estate developers), but also at the level of the city's inhabitants and users, civil society organisations and the engaged citizens working to improve the city. The BMA's approach is not only to build bridges, but also to encourage coherent urban development, with the BMA's neutrality being essential to performing this role successfully. As such, they do not support any particular sector, but rather bring together people, services, disciplines and aims in order to take a comprehensive approach. In reporting to the government, the BMA must be able to express their independent views about the projects they handle.
Resources
Links