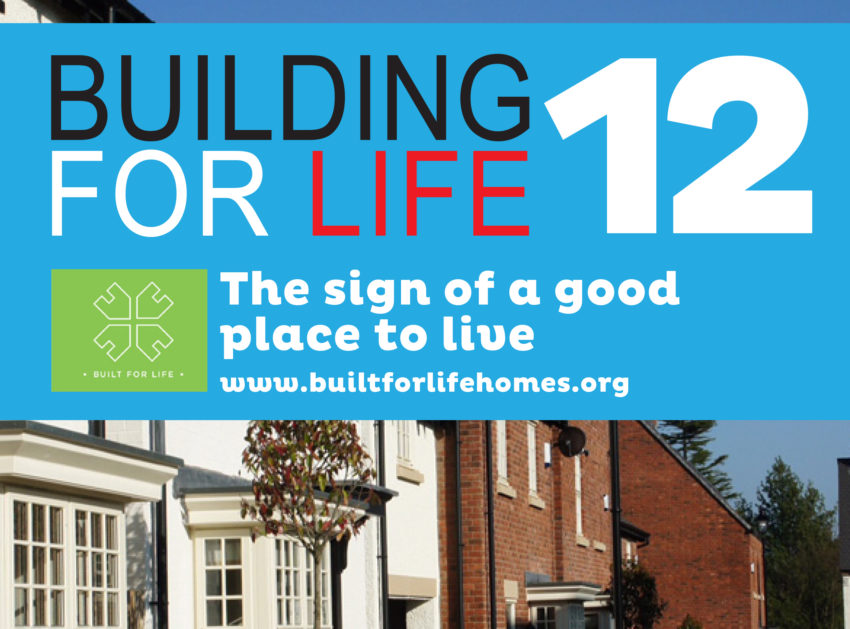 Building for Life 12
Certification scheme for building quality
What
Building for Life 12 is an industry certification scheme that assesses the quality of new buildings and developments by assessing their designs against specified criteria to be able to be certified. It aims to structure discussions about new, proposed developments between homebuilders, local authorities, communities and other stakeholders with the common aim of creating good places to live.
Who
Three partners – the Design Council, Design for Homes and the Home Builders Federation, manage Building for Life 12 (BfL12).
How
Endorsed by the English and Welsh governments, Building for Life 12 is intended to be used to facilitate discussions on design quality with local communities, local planning authorities, developers and other stakeholders, throughout the design and planning process. The Building for Life tool comprises a set of 12 easily understood questions, or criteria, to assess the design quality of new housing developments. These twelve criteria, taken together, result in a numerical score, which is available to be used by anyone who has an interest in new homes, neighbourhoods, and other residential developments. BfL12 is based on a "traffic light system" where all developments should seek to achieve as many 'greens' (meaning go) as possible, while minimising the number of 'yellows' and avoiding 'reds'. Schemes that achieve at least nine 'greens' are eligible for a "Built for Life award" immediately after planning approval, which indicates to buyers that the scheme has achieved/possesses the place-making essentials. In addition, it is used by English and Welsh government agencies to assess the design quality of social housing applications whose proposals may not be eligible for funding if they do not reach a certain quality threshold.
Why
Building for Life 12 is one of the few examples of a design certification tool in Europe developed by non-governmental organizations for assessing the design quality of homes and neighbourhoods, and which indirectly promotes the design quality of new developments.