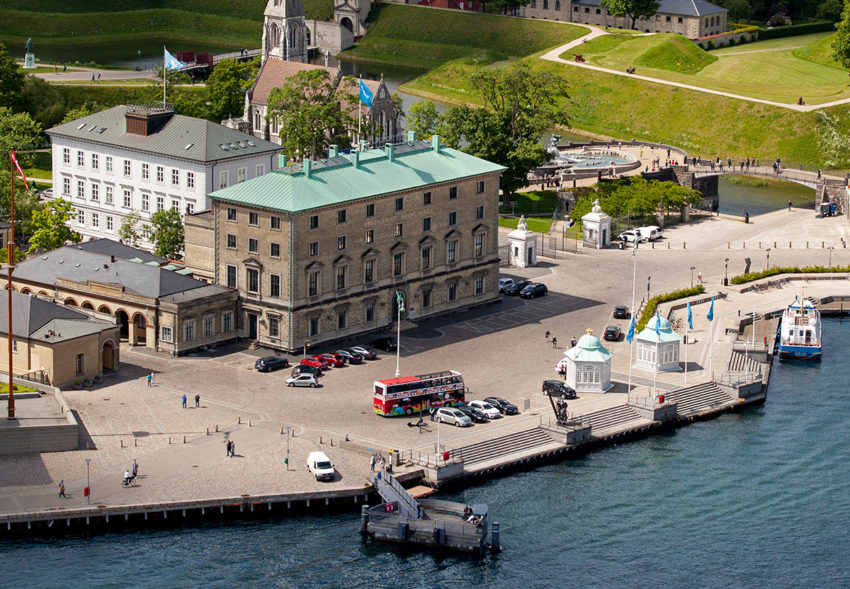 By & Havn
Model for holistic city development
What
By & Havn is a development and operating company that delivers long-term and holistic city development and takes responsibility for creating coherent and well-functioning urban neighbourhoods, among other tasks. It operates in a coherent high-ambition manner focusing on design quality, economy, social well-being and sustainability. By & Havn uses a diverse array of tools for developing Copenhagen's harbour districts, including innovative competition briefs, funding schemes, and land value capture tools, amongst others.
Who
By & Havn is jointly owned by the City of Copenhagen (95%) and the Danish State (5%), and operates on a commercial basis. This form of ownership gives By & Havn a long-term perspective and the means to ensure that the developments taking place in city are strategic, sustainable and future-oriented.
How
By & Havn is responsible for the development of the urban neighborhoods, the establishment of roads and canals, parking garages, urban spaces and green areas. It sells building plots to various investors as well as to housing cooperatives and actively participates in urban living initiatives from the initial planning phases until the residents have finally moved in and the neighborhoods have come to life. With a new business strategy for 2020-2023, By & Havn plan to focus their efforts on putting the creation of sustainable Copenhagen neighborhoods at the forefront, following the UN's 17 sustainable development goals. These new development areas must contribute to climate- and energy-friendly solutions and to the continued positive development of the city & port's economy. By & Havn use sustainability certificates according to the DGNB (global certificate for sustainability) new platinum certificates for urban areas. When they sell building rights, they also require that the buildings are certified to the DGNB gold standard.
By & Havn is equally responsible for the Port of Copenhagen. The port consists of a commercial harbor with a container and cruise terminal operated by Copenhagen-Malmö Port AB, as well as a living recreational harbor with public bathing opportunities, tour boats and other recreational activities.
Why
By & Havn's financial scheme proves to bring new dynamics in city's economy. For example, the revenue from its activities goes towards common goods such as paying for major infrastructure projects in Copenhagen. The examples of these projects include the development of the metro as well as urban spaces, quays, jetties, parks and initiatives in the new urban neighbourhoods.
RELATED HORIZON 2020 PROJECTS
• Under the Copenhagen 2025 Climate Plan, studied by the project REFLOW, the city of Copenhagen aims to transform into the first carbon neutral capital in the world through, e.g., co-creation, collaborative governance and urban strategies: https://zenodo.org/record/3588252/files/REFLOW_D4.1_The_REFLOW_Handbook_v1.0.pdf?download=1
Resources
Links