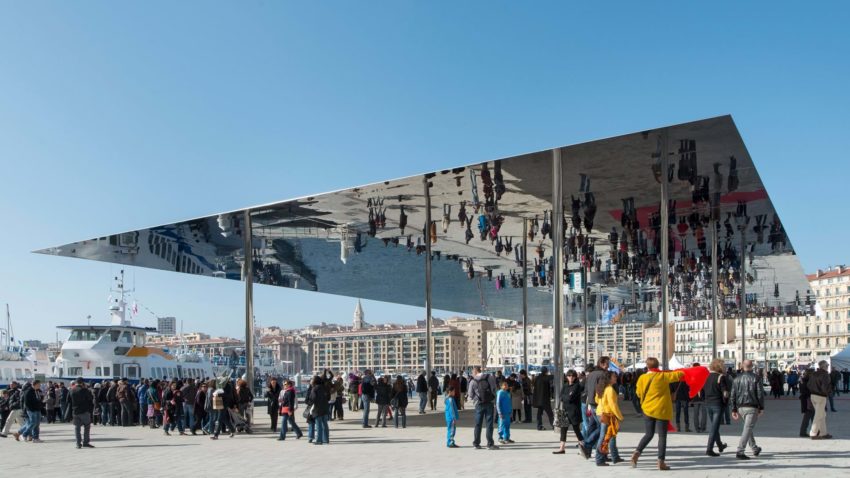 European Prize for Urban Public Space 
Encouraging place- and people-based projects
What
The European Prize for Urban Public Space is a biennial award established in 2000 to recognise the best works transforming the public space in Europe. The Prize upholds an open, compact city of universal access, guaranteeing harmonious coexistence of citizens, mixed uses, sustainable mobility, preserving the historical memory of places, and favouring the participation of citizens in the design of its shared spaces.
Who
The prize is organised by the CCCB (Centre de Cultura Contemporània de Barcelona), in collaboration with, currently, five other European institutions: The Architecture Foundation (London), the Architekturzentrum Wien (Vienna), the Cité de l'Architecture et du Patrimoine (Paris), the Deutsches Architekturmuseum (Frankfurt) and the Museum of Architecture and Design (Ljubljana).
How
Aside from its partners, the prize is also supported by a team of experts consisting of public space specialists from around Europe, which guarantees a broad geographic scope as well as ensuring the quality of the works presented for the prize. Entries are open to works that have created, recovered or improved public space, that have been realized in the two years following the previous edition. The Prize is jointly presented to both the authors (e.g. designers) of the projects and to the city, branch of public authority or other institution that sponsored/promoted it.
Why
While the prize does not rule out large-scale interventions, it is particularly encouraging for smaller, more low-key and targeted works that nevertheless play a large role in improving the life of the local citizens, with the prize's distinctive European focus being another key element. Mostly though, by explicitly recognising both the designer(s) and the responsible local authority, the prize moves away from a purely design-based view and towards the importance of effective partnerships and, indirectly, of the underlying governance processes essential to developing and creating successful places.
Resources
Links
publicspace.org/en//the-p...
publicspace.org/en/about-...

Expert Paper