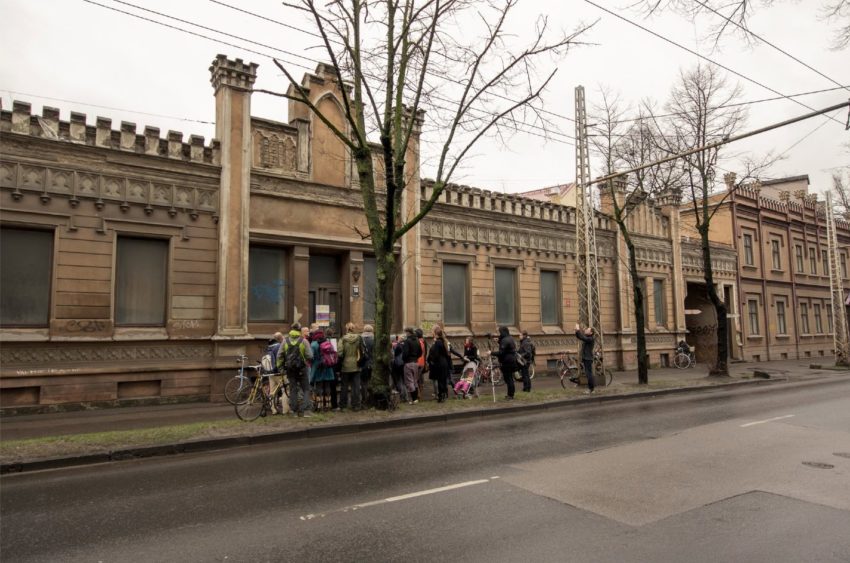 Free Riga
Matching vacant spaces and cultural projects
What
'Free Riga' is cooperative platform that promotes the temporary use of empty spaces across the city together with building owners and the municipality. Founded in 2015, the Free Riga platform has promoted various temporary projects on vacant spaces and in buildings helping reduce the costs of empty buildings and dynamizing new cultural spaces.
Who
'Free Riga' is a non-governmental organization composed of a group of urban activists who work with the municipality on temporary projects in Riga.
How
Following the 2008 crisis, hundreds of buildings were abandoned in Riga. In the context of a growing cultural sector looking for new spaces, 'Free Riga" has emerged as an intermediary between the owners of the empty spaces and prospective users of vacant buildings, aiming to promote temporary use as a way to deal with vacancy. The Free Riga platform provides for the overall management of temporary projects for a defined period and has been key in several steps in the development of temporary use in Riga: 1. Identifying (mapping) vacancy, achieving the recognition of vacancy as a problem and measuring the demand for creative, social and artistic temporary use; 2. Serving as an intermediary between owners and users of the spaces; 3. Cooperating with the municipality and discovering value proposition in the form of tax reductions; 4. Developing a cooperative platform instead of a centralized, vertical organization.
Why
Many European cities are experimenting with the temporary use of abandoned or neglected spaces and buildings. The 'Free Riga' platform has been very successful in promoting temporary projects by facilitating the connection between the owners of empty spaces and potential users, helping to solve the problem of vacancy in Riga and in doing so acting as a driver and incubator for urban development.
Resources
Links
freeriga.lv/
remakingthecity.urbact.eu...
fold.lv/en/2018/12/free-r...