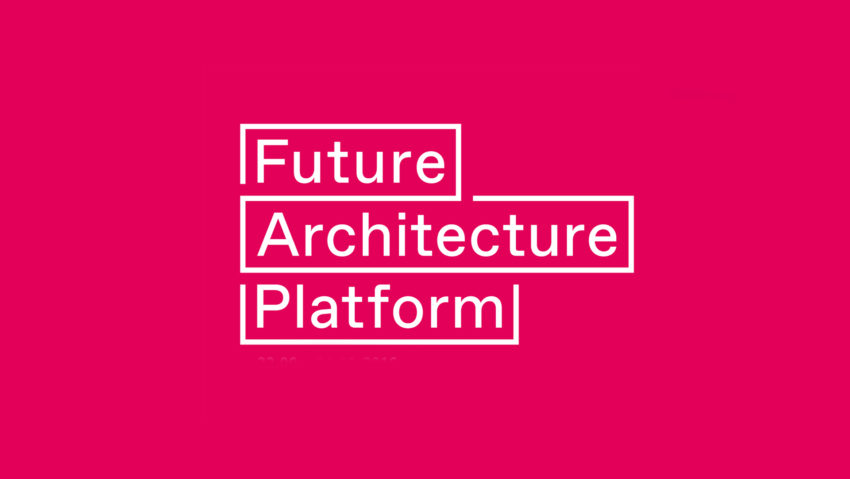 Future Architecture Platform
Network for new initiatives accross Europe
What
Future Architecture is a pan-European platform of architecture museums, festivals, and producers, bringing ideas on the future of cities and architecture closer to the wider public.
Who
The Future Architecture platform is designed and coordinated by the Museum of Architecture and Design (MAO) in Ljubljana, Slovenia. It currently includes around 26 European cultural players in architecture who perform specific roles within a complex European architecture program. It connects multi-disciplinary emerging talents to high profile institutions like museums, galleries, publishing houses, biennials, and festivals. It provides talented conceptual thinkers and practitioners in architecture with opportunities to speak up—and be seen and heard.
How
The platform is funded by the Creative Europe programme of the European Union. Their programme consists of activities such as the "Call for Ideas," a competition for ideas to advance and address contemporary issues in architecture, the "Creative Exchange," an annual gathering of architecture lovers and professionals, the "European Architecture Program," a series of the most significant and interconnected architectural happenings and events in Europe, and "Archifutures," an innovative digital/analogue publishing hybrid that brings together the possibilities of critical editorial work, innovative printing and active user intervention.
The platform members are selected through a "Call for Members" process in order to assure that they offer a sufficient level of ambition, experience and dedication in the field.
Why
Future Architecture joins together a diverse range of high-quality cultural and educational institutions in Europe into an innovative network that allows for better knowledge exchanges on ongoing dilemmas in the architectural field and opens them up to an interdisciplinary audience.
Resources
Links
futurearchitectureplatfor...
mao.si/