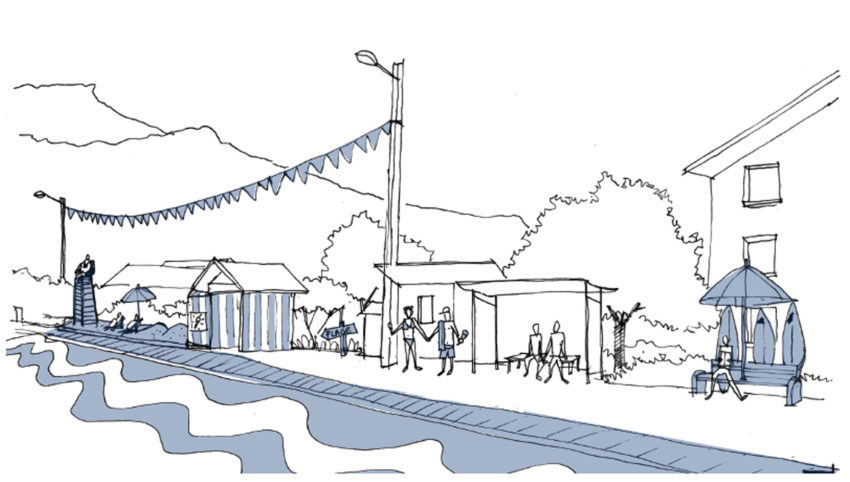 Grenoble Public Space Programme
Experimental processes for improving public spaces
What
The Grenoble-Alpes Metropole administration promotes an experimental and design-led community participatory process for improving public spaces. To facilitate this, a guide for public spaces has been developed, which includes an evaluation system via a participatory and incremental process that gradually scales up temporary interventions. Citizens define the specific needs and bring these to the city administration, leading to a range of explorative projects over the course of three months. Following an evaluation, each initiative may be expanded for a period of 1 to 3 years. If successful, a final intervention will be carried out utilizing a higher budget.
Who
The initiative is managed by Grenoble-Alpes Metropole, covering 49 municipalities.
How
In 2015, a national law transferred the management of public spaces from the municipalities to the Metropole's administrative body. Through a process of co-creation with the 49 municipal administrations and the Metropole itself, a guide was developed which centres around five main principles and practice sheets, in order to ensure a common understanding and approach to public space throughout the region. This guide also includes an evaluation grid with the aim of developing a common policy on public spaces within the Metropole. This grid works as a roadmap, enabling project leaders to follow a set of defined steps over time, which ensure that the objectives of the initiative are fulfilled. The administration uses an "incremental model" for public spaces projects, allowing for experimentation and testing through temporary projects. This process follows several steps: 1) the specific need/demand is identified by citizens and brought to the administration; 2) the public administration receives a limited budget (3 months/€3,000) and 3 months to deliver a temporary intervention; 3) a subsequent period of evaluation of the first intervention's results, which may lead to a second project with a higher budget (e.g. €20,000) and a longer testing period (1-3 years); and 4) if successful, a permanent intervention may be put in place, drawing from a much larger budget (e.g. €200,000).
Why
Citizen-led proposals, incremental implementation, and the related financial model enables practical experimentation in public space projects, with the potential for scaling up opportunities and modifying them to better respond to users' needs.