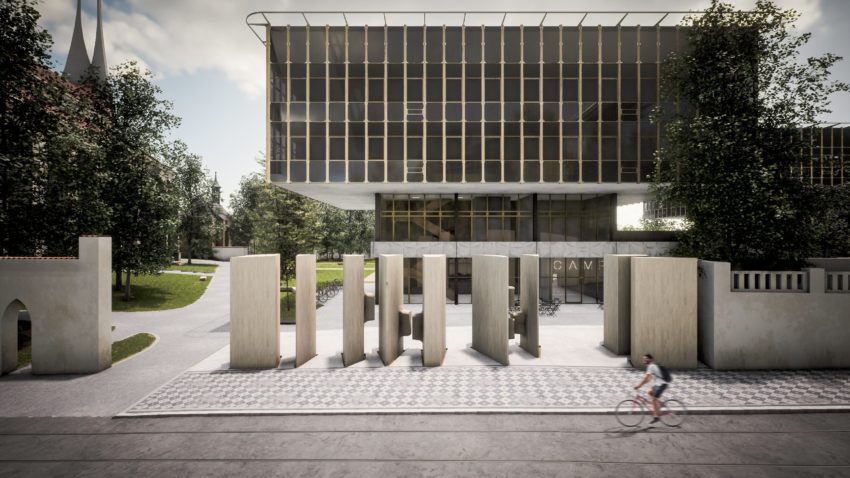 IPR Praha / CAMP
Semi-independent planning organisation
What
The Prague Institute of Planning and Development (IPR) is an arms-length management organisation tied to the City of Prague, with the aim of ensuring the continuation of efforts towards a well-functioning city throughout changes in the political administration. The organisation is funded by Prague and represents the city in spatial planning matters where necessary, as well as being ultimately responsible for developing the principles and guidelines for the city's urbanism, architecture and development. In September 2017, IPR opened the Centre for Architecture and Metropolitan Planning (CAMP). CAMP is an information centre and exhibition space, tasked with the mission "to improve the current form of public debate on the development of Prague".
Who
IPR was established through a transformation of the previous local institutional structures; the Office of the Chief Architect of Prague, established in the 1960s, was divided in 1994 into two organisations: the City Development Authority and the Spatial Planning Section for Prague City Hall, which is mainly responsible for regulations and zoning decisions. In 2013, the City Development Authority was transformed into the IPR. CAMP is not exactly a subdivision of IPR, but the two are very closely linked, with IPR being the "guarantor and implementer" of the Centre.
How
IPR drafts and coordinates documents in the following areas: strategic and spatial planning and development, public space, transport, technical matters, and landscape and economic infrastructure. Their key projects include the Metropolitan Plan and the implementation of the Prague Strategic Plan. IPR also handles the processing of geographical data and information, both for research and for analytical documentation of certain aspects such as land use. CAMP is a space that tries to bring together the public, developers, local government, professionals, etc., by offering physical infrastructure as well as curated informational libraries, exhibitions, educational programmes and public events. Various groups of stakeholders, from investors to students, are encouraged to use CAMP's facilities, as it is the city's main hub of all things urban- and space-related.
Why
IPR presents itself as Prague's effort to follow the lead of other successful European cities by establishing a semi-independent body solely focused on the built environment, one that is closely connected to—albeit not a part of—the local administration. It is an alternative to positions such as city architects, and despite many similarities, it is not truly structured around one key person. It also represents an alternative to the combination of a purely administrational local authority and a largely independent architectural centre, as is often the case. IPR operates in that middle ground, being highly involved in policy and regulations but also placing importance in more public-oriented outreach programmes.