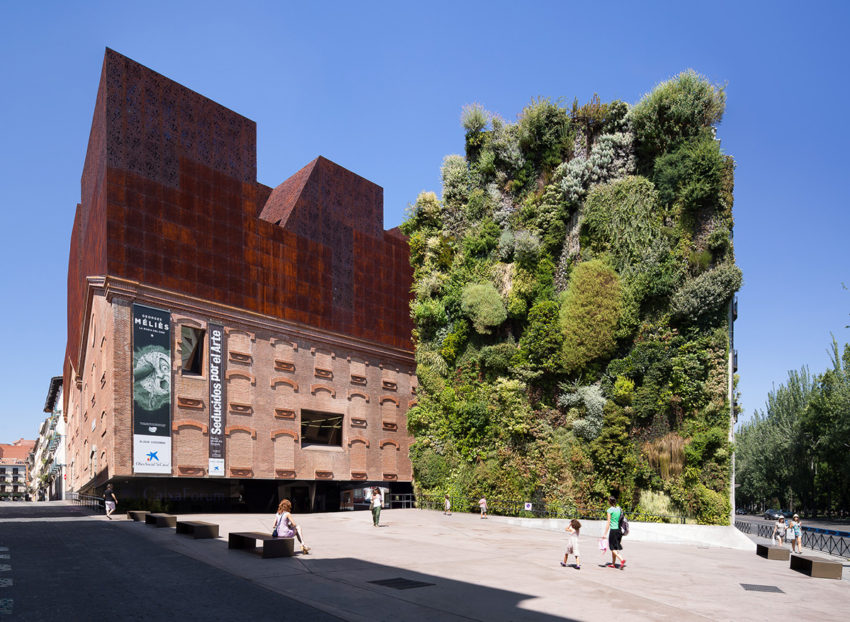 Madrid Architecture Week
Opening up the architectural discourse
What
Already in its 16th edition, the Madrid Architecture Week is an annual event dedicated to the promotion of architecture and urbanism, including a diverse array of cultural activities, such as debates, exhibitions, architectural and urban planning itineraries, lectures and other open events.
Who
The Madrid Architecture Week is organised by the Architects' Association of Madrid (COAM) through its Architectural Foundation together with the City Council and the Community of Madrid.
How
This Architecture Week usually takes place during the first week of October and encompasses a diversified programme of events and activities in different institutions, including exhibitions, conferences, seminars and training courses. With new itineraries every year, one of the highlights of the event is the opening of buildings of recognized architectural value comprised of guided tours for young and old people. Each year a new theme is defined, which may include an invited city with its dedicated exhibition, alongside a cycle of dialogues and debates about that city. The Architecture Week includes parallel activities, such as, bestowing design awards that recognize the quality of recent architecture, good professional practices and exemplary initiatives that have contributed to the dissemination of architecture; non-specialist training courses about the history and urban transformations Madrid has undergone; and the promotion of children's activities about architecture and heritage in different residential areas with the help of local neighbourhood associations.
Why
The Madrid Architecture Week is an excellent representative example of an integrated event dedicated to promoting design quality. Similar to other architectural and cultural events across Europe, the Madrid Architecture Week aims to raise awareness of the importance of high quality built environments. Its strength lies in the range of tools and cultural initiatives it uses, from events, to awards, to educational initiatives aimed at a diversity of audiences from professionals to children. In doing so, it brings architecture closer to the general public.
Resources
Links