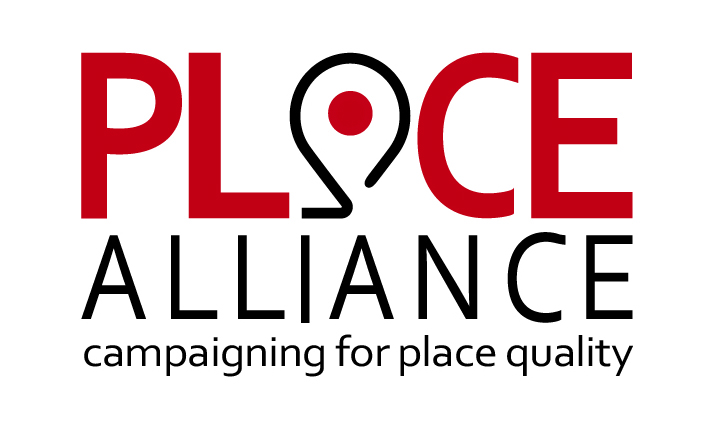 Place Alliance
Active campaigns for place quality
What
Place Alliance campaigns for place quality in England. It was founded on the idea that through collaboration and better communication a culture can be established whereby the quality of place becomes an everyday national and local priority. Established in 2014, Place Alliance is open to all and brings together organisations and individuals who share the belief that the quality of the built environment has a profound influence on people's lives.
Who
Place Alliance is hosted by the University College London (UCL) although the alliance extends to over 100 organisations.
How
The Place Alliance initially aimed to encourage collaboration, communication and collective leadership in the cause of better place quality. Increasingly it has developed a campaigning role and fulfils this role through direct engagement and the dissemination of targeted research and thought leadership to key governmental, professional and community audiences. The Place Alliance provides a forum for its supporters to come together, debate and work towards raising awareness in the national consciousness regarding the importance of place quality. As a voluntary alliance, it operates in a network sustained by a core supporters group advising the Place Alliance and a management team hosted at UCL. In addition, it has set up working groups to harness the energy and interest surrounding certain topics, albeit these remain independent and are frequently time limited. The major events they organize are a series of "BIG MEETS" with ten having taken place over the last five years. Place Alliance has been working with its partners to deliver a programme focused on generating a knowledge-based line of research about the quality of the built environment and its delivery. Their aim is to better inform the current debate with rigorous empirical (but also digestible) evidence and to encourage its use in practice, with the intention of establishing an ongoing study programme that monitors the capacity of the country to deliver high quality urban environments whilst tracking how this may change over time.
Why
As a civil movement designed to fill a gap in governmental activity and leadership, the Place Alliance has increasingly taken on a more active campaigning role to better fulfil the core aim of bringing people, evidence and new ways of thinking together as a means to support the case for place quality, and to actively campaign in favour of investing in a high-quality built environment.
Resources
Links
Expert Paper