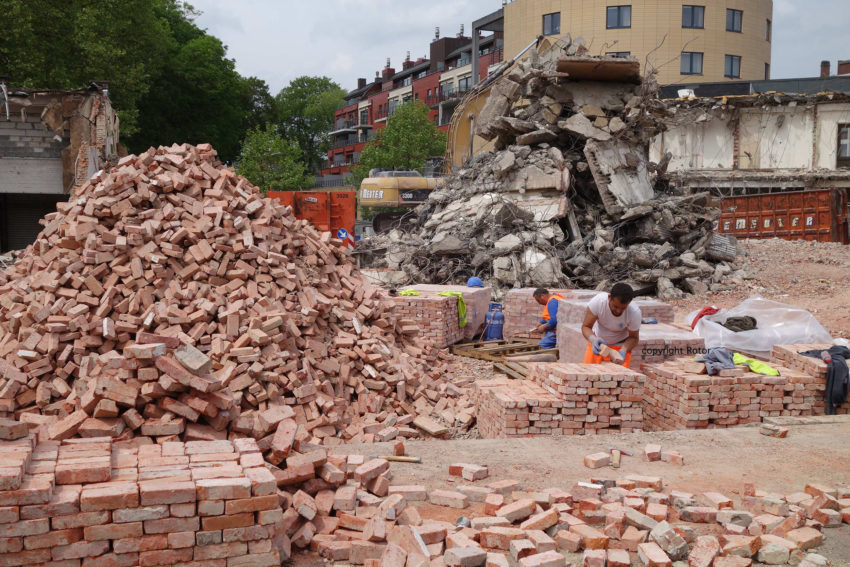 Platforme Réemploi
Promoting circular economy in construction
What
The ´Plateforme des Acteurs pour le Réemploi des éléments de construction' intends to bring together the actors involved in the development of a circular economy for construction components in the Brussels-Capital Region. The platform was founded in 2017 by twenty entities with varied profiles.
Who
The Platfotme Réemploi is coordinated by the Brussels-Capital Construction Confederation within the framework of the Regional Circular Economy Programme, which benefits from the support of the Brussels-Capital Region and is co-financed by the Interreg North-West Europe Programme (FCRBE). The platform brings together the main actors working on the themes of urban mining, urban metabolism, and the use of reclaimed materials in Belgium: the private sector, semi-public organizations, research centres, universities and public administration.
How
The platform aims to create an integrated chain for the reuse of building components, thus including research activities, implementation tests, definition of the legal framework and the development of tools; part of these results aim to be integrated into future regional policies. The public authority, who serves in different roles at different levels, operates the platform: this created the framework in which the idea originally was developed (initially, a working group on reclaimed materials). It was a direct financer for the first phase, before becoming an indirect research partner for future implementation in regional policies, while being a direct partner of the closely related FCRBE Interreg project. The platform is also in charge of dissemination and conducts a related educational programme for professionals, such as a co-creation process among different actors of the public, private, and the semi-public (universities, research centres) sectors, and a research project with highly direct links to implementation in real practices, while at the same time facilitating timely integration into public policies and experimentation in the tenders for upcoming public calls.
Why
The Platforme Réemploi addresses the notion of circularity in construction and sustainable buildings promoting an integrated chain of reclaimed material in a variety of forms and involving a wide diversity of partners. The platform is an innovative example of reframing governance to meet the needs of a circular economy in construction.