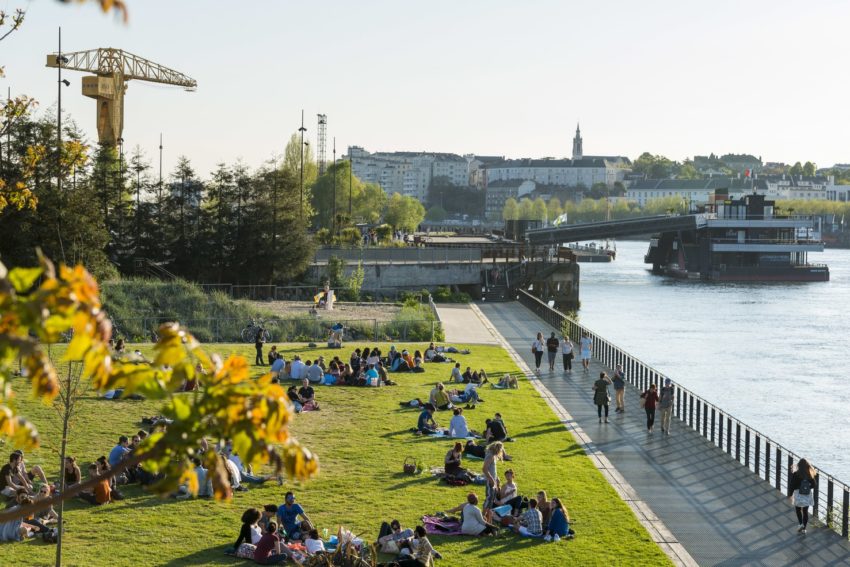 Samoa Île de Nantes
Laboratory for new type of urban development
What
SAMOA – SPL Ile de Nantes is the urban development agency in charge of the redevelopment of the Island of Nantes, with a total of 330ha of which more than a third is former industrial area. Samoa is a local public company (SPL) with a dual competence: it is both an urban developer of the island of Nantes and an economic developer in the field of cultural and creative industries. It aims to ensure high-quality environments by using various design governance tools, namely promoting permanent dialogue with different stakeholders alongside experimentation.
Who
SAMOA – SPL Ile de Nantes is a local public development company established by the Nantes Metropolitan administration together with several local administrations.
How
Created in 2003, SAMOA defines the overall development strategy for the island of Nantes in connection with municipal policies, ensuring the renewal of public spaces and the monitoring of the real estate operations being carried out by private and public operators. Since 2011, Samoa has also contributed to the development of the cultural and creative industries as part of a public service delegation. Since its creation, SAMOA has been responsible for the planning and construction of over 7250 housing units, 200k m2 of office space, 86k m2 of commercial space and 100k m2 of public infrastructure. To achieve such undertakings, SAMOA is assisted by a project management team comprised of architects, urban planners and landscape architects, all of which had been selected via competition. Over the years, the daily users and inhabitants of the Island of Nantes have been directly involved in the design of the project, through public participation platforms, workshops, etc. Since 2011, SAMOA has managed the Creative Factory, an integrated economic development agency that offers business support and capacity building to the creative and cultural industries in Nantes, such as, entrepreneurship for creative professionals, prototyping and experimentation in the public space, and advising on the intangible assets of the overall creative "place-making" project. A recent initiative promoted by SAMOA was the 'Archi'teliers' educational workshops in order to raise awareness in young people on urban issues.
Why
Through the innovative activities of SAMOA, the Island of Nantes has positioned itself as an urban laboratory and one of the emblematic urban redevelopment projects in Europe. It dares to experiment in modes of partnerships, invents new frameworks for architectural competitions, invests in educational programmes and, above all, has a comprehensive take on the value and economy of their urban development schemes.
RELATED HORIZON 2020 PROJECTS
• The URBiNAT project Nantes Nord Living Lab aims to involve local citizens in creating a Healthy Corridor to improve the amount and quality of green spaces in the district: https://urbinat.eu/cities/nantes/
Resources
Links
Expert Paper