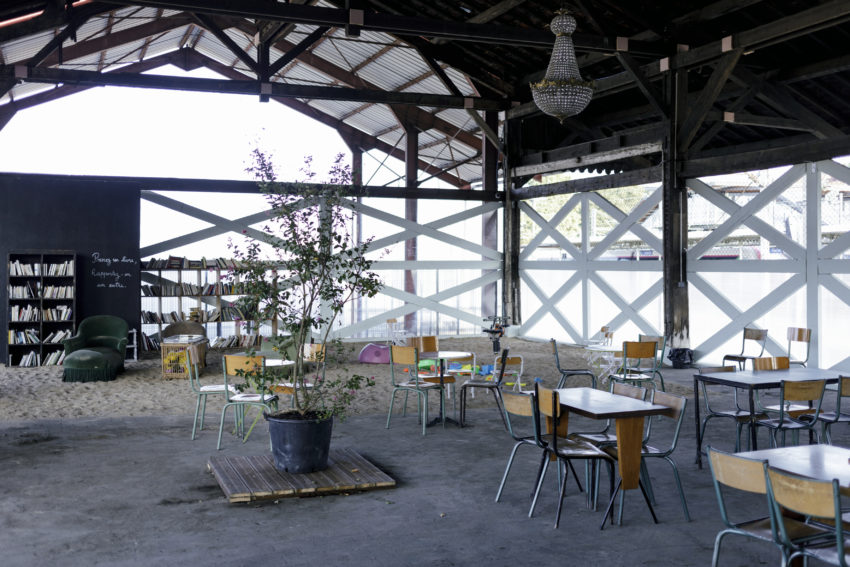 SNCF transitional urban development
Testing new uses in abandoned properties
What
The French National Railway Company (SNCF) is using transitory town planning operations to bring temporarily to life some of its unused properties, to test new uses and activities in order to adapt these places to the current needs of the city.
Who
The initiative is promoted by the French National Railway Company (SNCF).
How
The French national railway company (SNCF) is using transitional urban planning approaches as part of its real estate strategy in response to the growing interest of artists and cultural and economic actors for the temporary occupation of atypical places. SNCF possesses a vast portfolio of land-based properties, many of them large brownfields. SNCF first began by experimenting with temporary activities on these sites and using them as laboratories to understand their potential and eventual attractiveness. The process of temporary occupation was first initiated by agreeing to the demands (of artists) to use some of the brownfields, which allowed SNCF to discover the potential of sites that had previously been considered as a burden. Temporary occupation programmes were then used in different sites to understand their "potential for attraction" by taking advantage of the "reveal to transform" approach. More recently, the temporary occupation projects have become more oriented towards the prefiguration of future developments by testing functions and assessing needs. Additionally, laboratory projects have been launched on the various urban sites of SNCF across France.
Why
The use of transitional urban development fosters urban innovation and new ways of envisioning and living in the city. In addition, temporary occupations allow for experimentation with different activities that reveal the potential of unused spaces in order to attract new audiences as well as new cultural and economic actors using practices based on collaborative work.
RELATED HORIZON 2020 PROJECTS
• The Reflow case study Fab City Grand Paris likewise enhances urban innovation and experiments with new ways of producing and living in the city by focusing on local, circular and distributed production in Paris: https://zenodo.org/record/3588252/files/REFLOW_D4.1_The_REFLOW_Handbook_v1.0.pdf?download=1