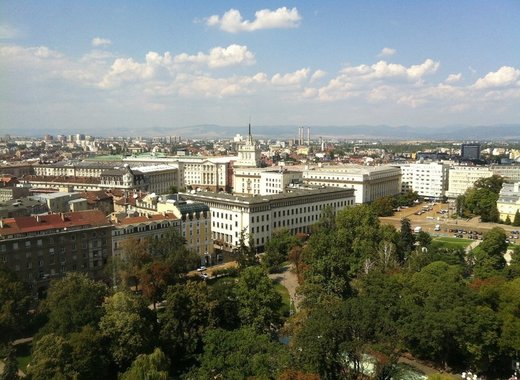 Sofia City Architect
Providing leadership in public authorities
What
The City Architect of Sofia is the director of the city's Architecture and Urban Planning Department, which is responsible for the spatial development policy of Sofia. In particular, the department is responsible for a wide range of competences such as the development of municipal plans and spatial strategies, supervision of the design quality of building proposals, the organization of competitions, and so forth.
Who
The City Architect is appointed by the City Council of Sofia.
How
The City Architect of Sofia is responsible for Sofia's urban planning policy, which includes the development and management of the municipal urban planning framework, including detailed urban plans and other studies (e.g. building volumes). Among other tasks, the City Architect provides design advice and support to the city council, namely through the assessment of the design quality of building proposals within the city. This task is supported by a specialized expert Council on Spatial Planning for the consideration of the spatial design of development projects. This department also organizes urban and architectural competitions and promotes several events and conferences, such as public discussions on major projects and a city talk/lecture series. In 2017, the City Architect coordinated a pilot project for the study and analysis of public spaces in the city centre, resulting in a report with analysis and recommendations for the development of such public spaces in Sofia. This study was used to inform city policy on the development of public spaces for pedestrians and cyclists, for limiting vehicular traffic, and for making Sofia a human-scale city. More recently, the City Architect also supervised the long-term development strategy for Sofia, entitled "Vision Sofia," combining various municipal strategies into one unique, integrated strategy, establishing a vision with 24 long-term goals, measures and indicators for the development of the city until 2050.
Why
The City Architect of Sofia assumes the role of a local authority design champion explicitly tasked with providing design leadership, cross-stakeholder advocacy and cultivating the conditions under which place-making rises up the urban agenda, enabling better outcomes on the ground.
Resources
Links