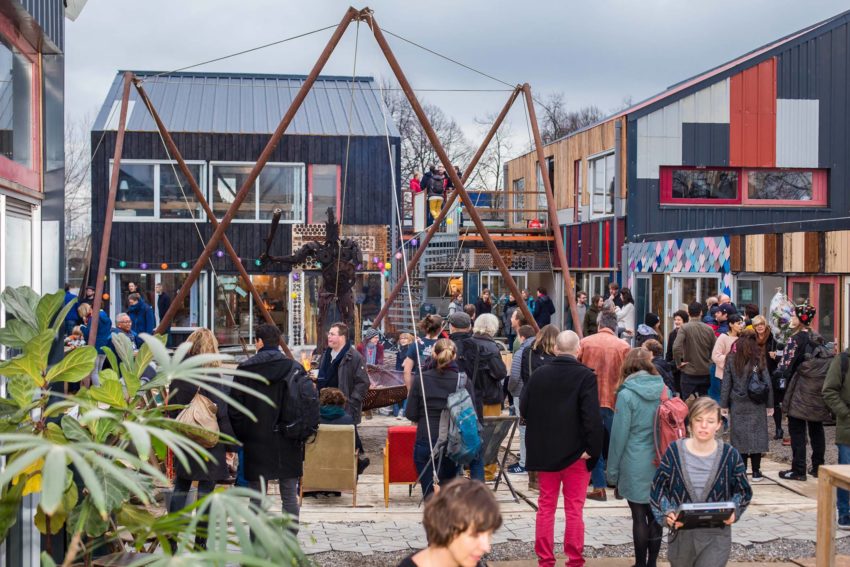 Citymaker-Fund
Matchmakers between placemakers and investors
What
The Stadmakers Fonds (Eng. Citymaker-Fund) recognises the difficulties that non-conventional place making projects encounter with securing finance from traditional sources e.g. banks. The fund acts as a 'matchmaker' between citymakers/placemakers and investors with an emphasis on projects that contribute to creating a lively and inclusive city by investing in initiatives with a clear social as well as economic return.
Who
The tool is an initiative of STIPO and Stadkwadraat, and in 2019 received its first investment from the province of Utrecht, who invested €1 million in the fund. Following this, the Citymaker-Fund made its first investment in December 2019 in the city of Utrecht. A subsequent partnership with the environmentally and socially focused Triodos Bank has exponentially increased the amount of capital available for investment. The aim is to expand the Citymaker-Fund to other provinces and cities, and grow it into a national and perhaps even a European fund for Placemakers and Citymakers.
How
The fund assists projects/individuals by either buying property or land, or by helping to finance the construction or renewal of buildings. It charges a low (below market) interest on loans with a rate of between 3-4.5% plus a management charge of 1%. The fund also advises citymakers with establishing a business model and assists them with making a case to the fund. Initiatives under consideration must meet STIPO's requirements against a range of social indicators and Stadkwadraat's on the business front. Only when both assessments are positive can the project move forward for funding.
The Citymaker-Fund is a Foundation ('Stichting' in Dutch) with an independent board. It also has an advisory board with experts from a range of multi-disciplinary fields. In time it is hoped that private and other public investors will step in and invest along with private equity, thereby expanding the Citymakers' scope.
Why
'Place-making' is seen as a major source for good, helping to make cities sustainable, inclusive and attractive. Place-makers also tend to prioritise community participation, helping to place quality on larger public's agenda. Despite their social impact, a healthy financial model is also necessary if the initiatives are to be sustainable themselves. For new players in the field, it is hard to gain access to financing, particularly from traditional commercial sources who are not immediately interested in social returns. This fund aims to fill that gap.