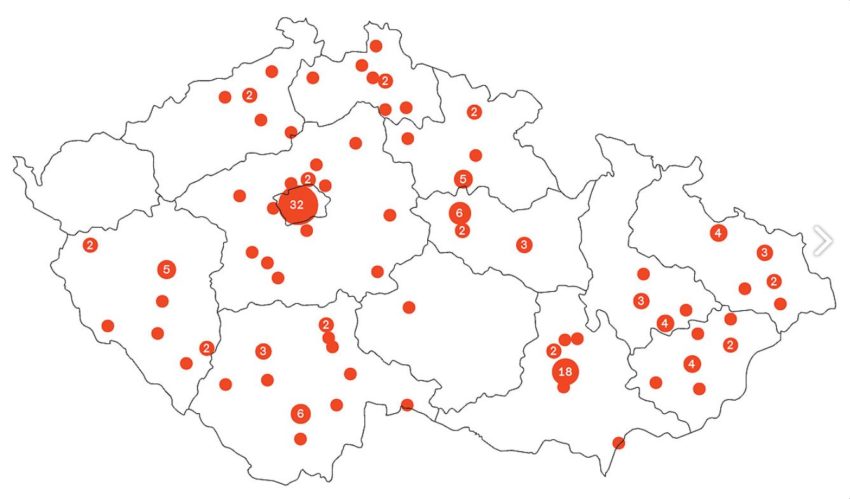 Subsidies for architectural and urban competitions
Encouraging the use of design competitions
What
A Czech national subsidy programme for supporting architectural and urban competitions for the local procurement of design services of public buildings, public spaces and planning documents, through subsidizing half the costs associated with competition prizes (up to €15,000 per competition). This program aims to promote more frequent use of design competitions by municipalities, which would in turn foster higher quality architectural and urban works.
Who
This subsidy is coordinated by the Czech Ministry of Regional Development.
How
The subsidy program aims to promote the use of design competitions by local authorities in the Czech Republic in the search for future contractors for major projects. By subsidizing part of the costs associated with competition prizes and rewards, which form most of the costs of architectural and urban competitions, would lead to the more frequent use of competitions, which may include the design of public buildings, public spaces or spatial planning documents. Within a five-year period (2018-2023), the ministry planned to launch a call for applications annually. Based on the analysis of the competitions conducted in the previous years, namely the number and types of competitions, the amounts paid out for prizes and rewards, as well as the organizers' structure and the number of participants in the competition, the program's conditions have been redefined so that the funds spent will not be concentrated on a select few municipalities, but rather throughout the country. This means that the selection process favours municipalities that have not yet benefited from the programme. At the same time, it also favours smaller municipalities and areas with significant historical values, where the quality of the newly incorporated architecture needs to be particularly taken into consideration.
Why
Although design competitions are considered one of the best tools for improving design quality, they are rarely used in most European countries. This Czech subsidy program for design competitions encourages the use of design competitions by local authorities through a financial support, which in turn will have a direct impact on the quality of public projects.
Resources
Links
Expert Paper